Tripawds is a user-supported community. Thank you for your support!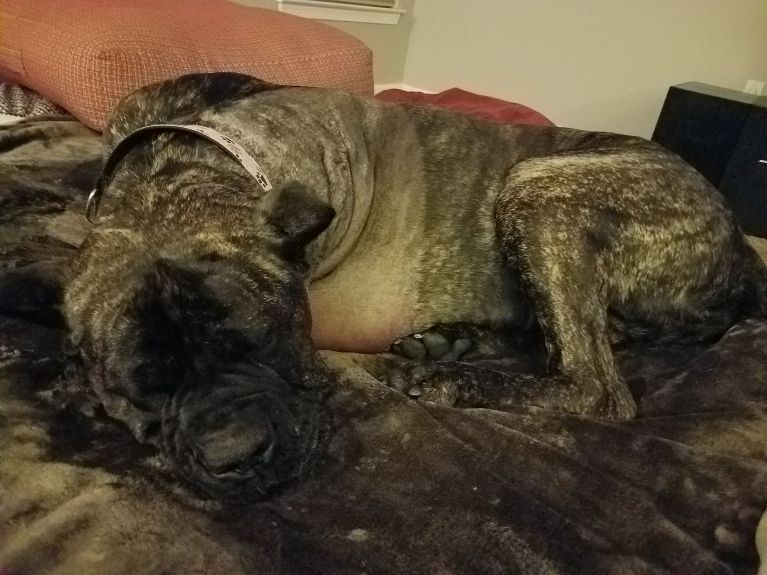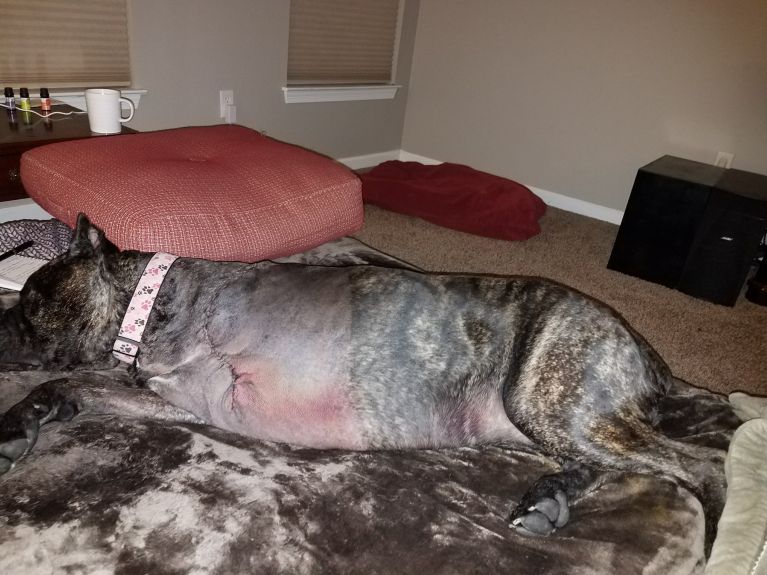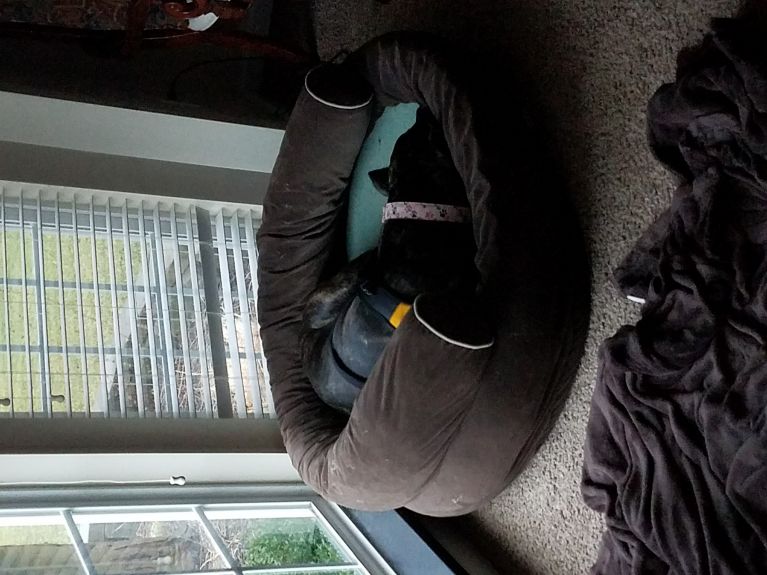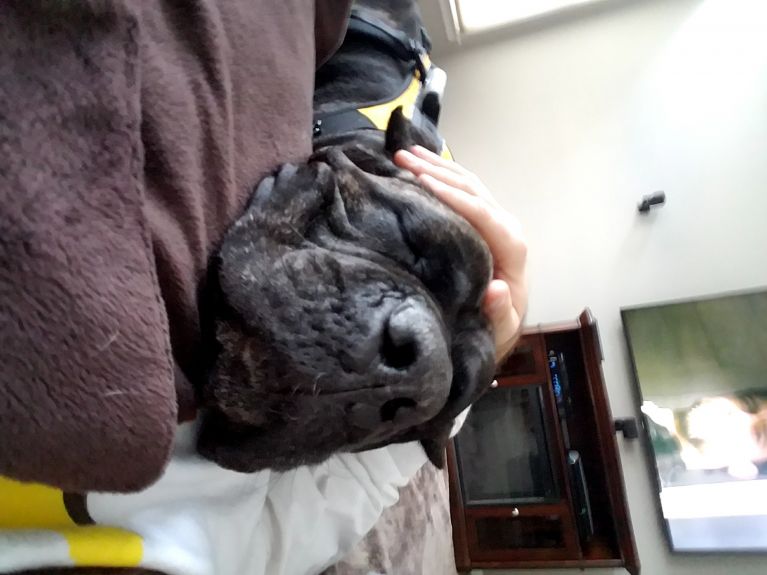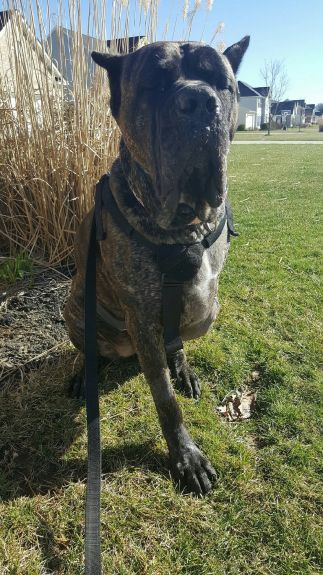 So it's been a crazy week, so there's a delay in my updates..
We've eliminated a lot of her pain meds (except her gaba) and it's made quite a difference in her energy level! She took her first walk on Wednesday – down the street 2 whole houses and back! A little rest break in the grass at the halfway point, but she navigated very well!
She is back to her normally wiggly butt, great everyone self! She even got to enjoy a car ride (her favorite activity), and had lots of friends stop over and share love and lots of kisses! We're so excited with her progress – and are looking forward to her getting stronger and stronger!
Liza continues to want to only be handfed – so that's going to be interesting to get her out of – but whatever makes her happiest and gets her to eat I'm ok with!