Tripawds is a user-supported community. Thank you for your support!
So Liza had her stitches removed and her first chemotherapy appointment on Friday! She was moving really well, and panting and slobbering all over on her way down to OSU. She had some great bloodwork results, and the chemo treatment didn't take nearly as long as I thought! She was a very strong pull for the staff (when the girl wants to go, she wants to go!) and the compliments about her temperament and love of everyone were abundant. She tolerated it very well, and was having a great time just being around other dogs, people and of course, the car ride.
Wasn't quite sure if she'd have to be sedated for the treatment, so we took the car (although she really just wanted to jump in the truck). The rear windows don't go all the way down, so her head has just enough room to get out and take in the fresh air. Of course, there was some snow on the ground when we arrived home, so she took her treat outside, immediately dropped it in favor of that wonderfully cold white stuff!
Overall, for her two weeks (gosh I can't believe it's been that long already), her seroma is gone, her suture line has healed up nicely, and she's enjoying the friends that stop over. Cooper, our other dog, is of course a little jealous at all the attention that Liza is getting, but we try to spoil him on his own. Our wonderful friend Laura took him all day while Liza and I were travelling – so he became the official "shop dog" for the day at Don Mould's Garden Center in North Ridgeville. He chased the shop cat around, and had a great day roaming around and enjoying the smells and people!
Both Liza and Cooper were tuckered out by 9pm that night – and both slept a full 12 hours! 3 more weeks til our next chemo appointment, and we're back on our homeopathic remedies as well – so together we will beat this cancer and continue to have a wonderful life!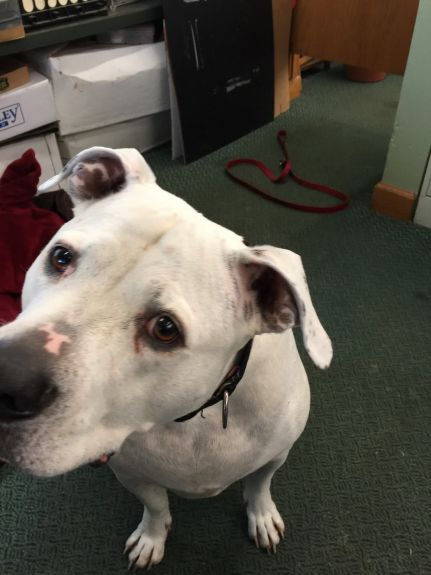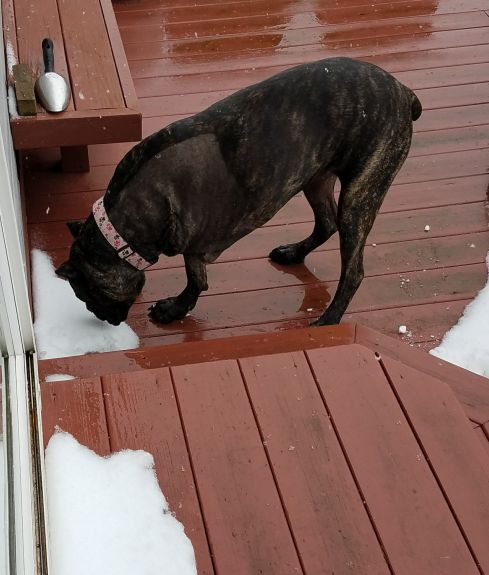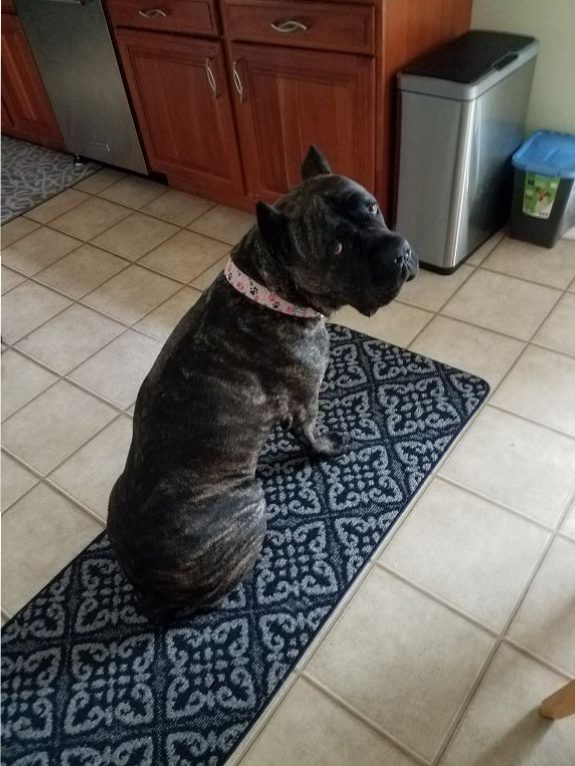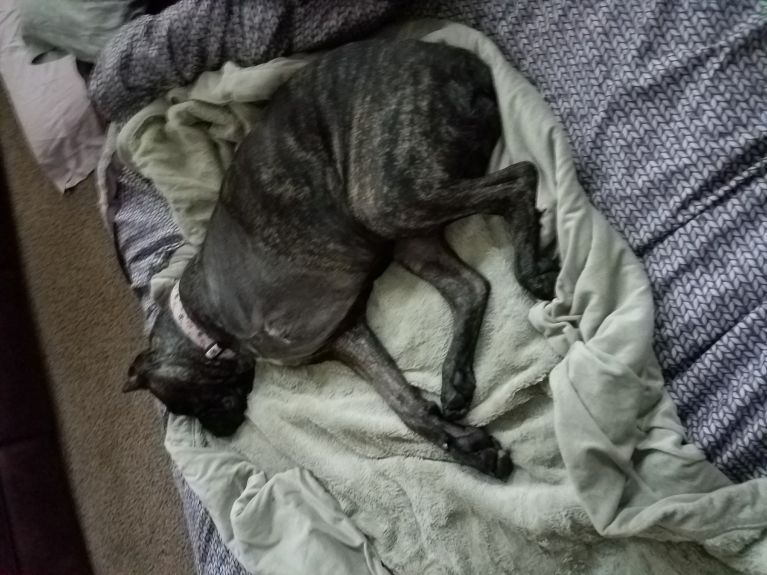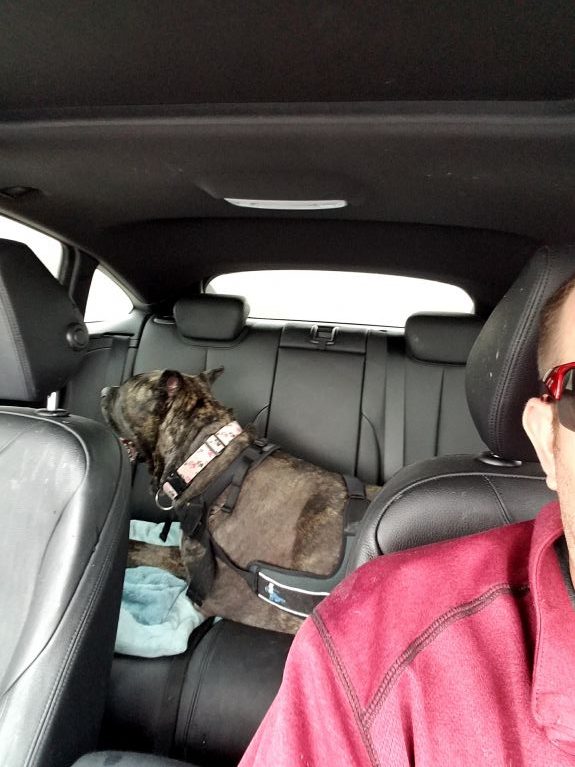 0